For Immediate Release: Contact: Natalie Ravitz or

Sarah Misailidis

August 30, 2007

(202) 224-8120

DEFENSE DEPARTMENT AGREES PURPLE HEART ELIGIBILITY SHOULD BE EXPANDED TO

INCLUDE ALL POWS WHO DIE IN CAPTIVITY

Washington, D.C. - The Department of Defense has finally agreed to a

long-time request by Senator Barbara Boxer (D-CA) and is recommending

that the President expand eligibility for the Purple Heart to all

prisoners of war who die in captivity, regardless of the cause of death.

Currently, only POWs who die during their imprisonment of wounds

inflicted by an instrument of war meet the criteria for posthumous

Purple Heart recognition. Those who die of starvation, disease, or other

causes during captivity do not.

In a letter to the Chairman of the Senate Armed Services Committee,

Under Secretary of Defense David Chu stated that the Department advised

changing the Purple Heart eligibility criteria to include all POWs who

die in captivity.

"I am so pleased that the Defense Department has finally agreed that

Purple Heart eligibility should be expanded to include all prisoners of

war who died in captivity," Senator Boxer said. "General George

Washington wrote that we should honor with the Purple Heart, 'not only

instances of unusual gallantry but also of extraordinary fidelity and

essential service.' Those brave Americans who paid the ultimate

sacrifice as prisoners of war should be eligible for this honor. I hope

the President will act swiftly on the Defense Department's

recommendation-the families of our fallen POWs deserve no less."

In December 2005, Boxer first introduced the "Honor Our Fallen Prisoners

of War Act," legislation to expand eligibility of the Purple Heart to

all POWs who die in captivity.

In March of this year, Senator Boxer and Senator Olympia Snowe (R-ME)

wrote to President Bush expressing their disappointment that the

Administration missed a congressionally-mandated deadline for a decision

on expanding eligibility. Section 556 of the National Defense

Authorization Act of 2007 required the President to submit a report to

Congress on expanding eligibility for the Purple Heart to include all

those who die in a prisoner of war camps-including those who cause of

death is unknown.

Approximately 17,000 prisoners of war have died while in captivity since

December 7, 1941 - the start of World War II. More than 8,000 Korean War

servicemen and more than 1,800 Americans remain unaccounted for from the

Vietnam War.

###

Ann Norris

Senior Legislative Assistant

Senator Barbara Boxer

202.224.3553

Ann_Norris@Boxer.Senate.Gov mailto:Ann_Norris@Boxer.Senate.Gov
FOR IMMEDIATE RELEASE CONTACT:
AMY POND

August 30, 2007 (619)
422-5963 or (619) 889-5963

Congressman Filner Announces
Victory for Deceased POWs

Congressman Bob Filner's bill, Honor Our Fallen Prisoners of War, to
present a posthumous Purple Heart to the families of POWs who had
previously been overlooked, has been approved for implementation by the
United States Department of Defense (DoD).

Currently, only POWs who die during their imprisonment, of wounds
inflicted by an instrument of war, are eligible for posthumous Purple
Heart recognition. Those who die of starvation, disease, abuse or other
causes while imprisoned are not eligible. Congressman Filner's bill
corrects this injustice. "This distinction is arbitrary, and it does not
make any sense. Every soldier who dies while imprisoned by an enemy of
war should be recognized and honored!" said Congressman Filner.

His bill was included as a section in the National Defense Authorization
Act for 2007, which passed in October of 2006 and directed the President
and the DoD to review the criteria used to determine eligibility for the
award of the Purple Heart for POWs. The review has been completed, and
the report has been released to Chairman Ike Skelton of the House Armed
Services Committee and to Chairman Carl Levin of the Senate Armed
Services Committee.

"The report says that changing the eligibility criteria for the Purple
Heart has merit for POWs who die while in captivity and who are eligible
for the Prisoner-of-War Medal, which includes virtually all POWs," said
Congressman Filner.

Senator Barbara Boxer introduced the companion bill in the Senate. The
inspiration for the bill came from Wilbert "Shorty" Estabrook of Selma,
Texas, who was imprisoned during the Korean War for over three years,
and Rick and Brenda Tavares of Campo, California. Brenda's uncle,
Corporal Melvin Morgan, died of starvation and beatings in 1950 at the
age of 20 in Korea.
# # #


Controversy Builds About the Prevalence of PTSD in Vietnam Veterans
As most of you know there is a raging battle since Vietnam of what constitutes Post Traumatic Stress Disorder (PTSD), is it curable, or is it only treatable with minimizing some of the effects of PTSD, is it even recognizable in its infancy, is it a life long disorder, how long does it take to diagnose, how many visits, and what is the proper methodology; and on and on.
In addition, there seems to be a battle between the medical doctors and the psychologist and psychiatry in general regarding this issue.
I cannot stress enough the lack of taking into consideration the neuropsychological and neuropsychiatric effects of the herbicides used in Vietnam. That is the first rule of DSM-IV.
Yet, it seems it has been totally ignored because of the Veterans cost and possible incrimination of the toxic chemicals themselves.
NEUROLOGICAL AND NEUROPSYCHIATRIC EFFECTS
Many times, I have posted findings of Ranch Hand found neuropsychological disorders, Army Chemical Corps findings of increased mental disorders, IARC findings of personality changes when exposed to the dioxin, TCDD, Dow Chemical statements made in 1965 of neuropsychological disorders associated, Harvard medical studies, EPA has reported mental faculties disorders which I would think could be found as PTSD symptoms or at least confused as part of the diagnosis. If one looks at the reports of mental disorders found significant, not diagnosed as PTSD but found as separate issues such as mood disorders, schizophrenia, anxiety, panic attacks, depression; Ranch Hand alone found statically significant excess in - psychological disorders of depression, somatization, and severity of psychological distress. Antisocial and paranoid scores were significantly higher along with psychotic delusion. I would also add in the chemical company workers themselves sent into clean up toxic spills, forest workers, rail road workers and the increase in suicides is also part of this complicated equation.
Even the CDC noted:
In the 1988 Psychosocial Characteristics part of the Vietnam Experience Study (VES), <172> the CDC
found that among Vietnam veterans, certain psychological problems were significantly more prevalent, including depression (4.5% vs. 2.3%; odds ratio = 2.0; 95% C.I. = 1.3 - 1.8) and generalized anxiety (4.9% vs. 3.2%;
odds ratio = 2.0; 95% C.I. = 1.1 - 2.1). About 15% of Vietnam, veterans experienced combat-related posttraumatic stress disorder at some time during their military service. Depression and anxiety were not restricted to the group of veterans having posttraumatic stress disorder.
If you took three or four of these disorders as a sum rather than individual disorders in a report could you not diagnose at PTSD or did you miss PTSD. I think the answer is obvious and very confusing as what part is trauma and what part is a neurotoxic chemical. So yes, it is no wonder doctors have a hard time defining what is PTSD in Vietnam Veterans. Moreover, certainly this why in some cases decades after the trauma our Vietnam Veterans are diagnosed with PTSD as the toxic chemical effects manifest.
Nevertheless, assuming there were no toxic chemicals; can we put a time line on as VA has done in the past with the toxic chemical damages? The answer is no.
Many Veterans turned to drugs, many to alcohol or both and some turned into working themselves to death to avoid the confrontations.
As they get older, they can no longer work as they once did and finally they have to admit there is an issue and have been in their life since their return from war. They have to admit that in many cases, they were wrong and it was not the world and their family that was wrong in every case.
Most of these men will not have made many friends since returning from Vietnam. They may have workers at work they have to get along with or in some cases not and they lose their job. They have a few acquaintances but that is about it as a strong indicator.
Now I did not make this up. This is a result of talking to two VA mental health doctors for at least 16 weeks twice a week that run a very good program on recovery.
The one thing that really disturbed me was the one doctor said in 16 years no one from VA benefits had called him to discuss a case. How VA can deny any case without talking to the treating VA doctor is about out of my capability to rationalize. Obviously, they can and do more often than not.
I think from my experience with these doctors the first thing is to get the Veteran that there is a potential problem early on and his or her life certainly will have better quality. That he or she is given the tools to recognize the symptoms and then seek treatment in both counseling as well as medication if needed.
Below is the article and this continuing saga of PTSD.
---
Controversy Swirls Around PTSD in Vietnam Vets
Military.com | Law & Health Week | August 31, 2007

Controversy Builds About the Prevalence of PTSD in Vietnam Veterans
Newswise — Controversy continues to swirl concerning the findings of a landmark study that estimated the percentage of Vietnam veterans suffering from posttraumatic stress disorder (PTSD).
Traumatic stress experts have renewed a clash over the results of the 1988 National Vietnam Veterans Readjustment Study (NVVRS), which originally estimated that 30.9 percent of veterans endure the effects of PTSD during their lifetime, and that 15.2 percent still suffered from PTSD more then ten years after the war. The actual prevalence of PTSD in veterans is vigorously debated among the field's leading researchers, with long-lasting public policy implications for veterans of all U.S. wars, including the current conflict in Iraq.
New opinions by several parties involved are reported in the August issue of the Journal of Traumatic Stress, published by the International Society of Traumatic Stress Studies (ISTSS).
Bruce P. Dohrenwend, PhD, of Columbia University, et al. conducted a recent reanalysis of the NVVRS, which found an 18.7 percent prevalence rate of lifetime war-related PTSD and 9.2 percent of current PTSD at the time of the study. The authors say that the finding of lower rates is the result only of differences in the definition of the disorder and does not represent a significantly lower total number of soldiers impacted.
The key finding of their study, according to Dohrenwend et al., was that the NVVRS confirms a "strong dose/response relationship between severity of exposure to war-zone stressors and PTSD." The more soldiers are exposed to the horrors of war, the more likely they are to suffer from posttraumatic stress.
Richard J. McNally, PhD, of Harvard University, argues that the original NVVRS and the more recent Dohrenwend reanalysis overestimated the prevalence of PTSD in veterans by using faulty criteria for diagnosing the disorder. According to McNally, 5.4 percent of Vietnam veterans showed clinically significant functional impairment at the time of the NVVRS study.
"Eliminating cases who exhibit no functional impairment is an important way to address a chief concern of the NVVRS's critics," said McNally. "Not all emotional changes wrought by serving in a war zone are symptoms of disease or disorder."
A number of experts disagree with McNally's interpretation of the data, including the original authors of the NVVRS study. William E. Schlenger, PhD, of Duke University Medical Center, et al., claim McNally misrepresents the findings of Dohrenwend et al.'s analysis.
"[McNally's] erroneous statements and misrepresentations seem clearly to be not random," said Schlenger et al. "Instead, they appear to have been crafted to support a specific bias that has significant policy implications, i.e. that PTSD prevalence among Vietnam veterans is a minor problem, and the real problem is veterans faking combat exposure and PTSD symptoms to qualify for service-connected disability."
According to Dean Kilpatrick, PhD, of the National Crime Victims Research and Treatment Center Medical University, "In my view, the reexamination by Dohrenwend and colleagues is a major contribution to this public policy debate…It confirms that most veterans of the Vietnam War were resilient, but that an important subset continued to have PTSD over a decade after the war was over."
Despite disagreements on numbers and methods, the experts concur that the government has a responsibility to adequately treat veterans with PTSD. "Regardless of [frequency], the central issue is whether resources are sufficient to meet current demand," said McNally. "The key question is, 'If a veteran seeks mental health care, will that be able to obtain prompt access to state-of-the-art, evidence-based [care]?' If not, then we must increase resources."
The International Society for Traumatic Stress Studies is an international multidisciplinary, professional membership organization that promotes advancement and exchange of knowledge about severe stress and trauma.
Copyright 2007 Military.com. All opinions expressed in this article are the author's and do not necessarily reflect those of Military.com.
From the August issue of the Journal of Traumatic Stress, published by the International Society of Traumatic Stress Studies (ISTSS) via Military.com.
Note the disagreement with these study results by the one of the original authors of the NVVRS study, William E. Schlenger.

POW Benefits Act Introduced
Military.com | March 05, 2007
Rep. Gus Bilirakis Introduces Bill to Improve POW Disability Compensation
Legislation would add additional medical conditions that are eligible for disability compensation
Washington, D.C. - Congressman Gus Bilirakis (R-Palm Harbor) proudly announces the introduction of H.R. 1197, the Prisoners of War (POW) Benefits Act.
H.R. 1197 establishes presumptions for disability compensation for several diseases, including Type II Diabetes and Osteoporosis. This will allow former POWs to claim these disabilities as service-connected and qualify them for disability compensation.
Alert: Tell your public officials how you feel about this issue!
Additionally, this legislation establishes a system by which the Department of Veterans' Affairs (VA) can determine future presumption conditions for former POWs. Under H.R. 1197, the VA Secretary would have to review the recommendations of the Advisory Committee on Former Prisoners of War and all other sound medical and scientific information and analysis available to him when making these determinations. This allows greater responsiveness and flexibility for the VA in addressing the medical and disability concerns of the brave men and women who have served in America's Armed Forces.
"During my campaign I promised veterans across America that I would be a strong advocate for their causes," Rep. Bilirakis said. "The sacrifices these men and women made will never be forgotten, and providing them with the best possible medical services is only one step in honoring them."

New findings about our POWs left behind by the politicians in Vietnam. Kissinger and Nixon and others wrote off over 2000 POWs that we knew were alive at the end of the war.
Here is a bit of the information the interview with the authors of 'An Enormous Crime' had to discuss. This information needs to be reported across this nation, and our concerns sent to this administration and Congress. This info is taken from information about the book on
www.Amazon.com
:
------------------
Editorial Reviews From Publishers Weekly
Controversial former North Carolina congressman Bill Hendon and attorney Elizabeth Stewart make the case that the U.S. knowingly left hundreds of POWs in Vietnam and Laos in 1973, and that every presidential administration since then has covered it up. The main reason for the secrecy, say the authors, is the billions in war reparations demanded by the Vietnamese and promised by Henry Kissinger and Richard Nixon at the Paris Peace talks. Hendon and Stewart provide a mountain of evidence, mainly intelligence reports of live sightings of American prisoners in Vietnam and Laos that make for less-than-scintillating reading. But riveting sections describe Hendon's crusade on this issue in the early 1980s, including two meetings with President Reagan, pleading his case that the government free the live POWs. Hendon and Stewart directly accuse a long list of government officials of the coverup. Among the most culpable: Kissinger, President George H.W. Bush, Senators John McCain and John Ke rry, Gen. Colin Powell, former secretary of state George Schultz and former defense secretary Donald Rumsfeld. It's a chore wading through the live-sighting reports and the massive, detailed endnotes, but the descriptions of Hendon's unsuccessful personal mission provide an intriguing story-and carry the ring of truth. 36 b&w photos not seen by PW. (June 1) Copyright © Reed Business Information, a division of Reed Elsevier Inc. All rights reserved.
Book Description The dramatic history of living American soldiers left in Vietnam, and the first full account of the circumstances that left them there.
An Enormous Crime is nothing less than shocking. Based on thousands of pages of public and previously classified documents, it makes an utterly convincing case that when the American government withdrew its forces from Vietnam, it knowingly abandoned hundreds of POWs to their fate. The product of twenty-five years of research by former Congressman Bill Hendon and attorney Elizabeth A. Stewart, An Enormous Crime brilliantly exposes the reasons why these American soldiers and airmen were held back by the North Vietnamese at Operation Homecoming in
1973 and what these men have endured since.
Despite hundreds of postwar sightings and intelligence reports telling of Americans being held captive throughout Vietnam and Laos, Washington did nothing. And despite numerous secret military signals and codes sent from the desperate POWs themselves, the Pentagon did not act. Even in 1988, a U.S. spy satellite passing over Sam Neua Province, Laos, spotted the twelve-foot-tall letters "USA" and immediately beneath them a huge, highly classified Vietnam War-era USAF/USN Escape & Evasion code in a rice paddy in a narrow mountain valley. The letters "USA" appeared to have been dug out of the ground, while the code appeared to have been fashioned from rice straw (see jacket photograph).
Tragically, the brave men who constructed these codes have not yet come home. Nor have any of the other American POWs who the postwar intelligence shows have laid down similar codes, secret messages, and secret authenticators in rice paddies and fields and garden plots and along trails in both Laos and Vietnam.
An Enormous Crime is based on open-source documents and reports, and thousands of declassified intelligence reports and satellite imagery, as well as author interviews and personal experience. It is a singular work, telling a story unlike any other in our modern history: ugly, harrowing, and true.
From the Bay of Pigs, where John and Robert Kennedy struck a deal with Fidel Castro that led to freedom for the Bay of Pigs prisoners, to the Paris Peace Accords, in which the authors argue Kissinger and Nixon sold American soldiers down the river for political gain, to a continued reluctance to revisit the possibility of reclaiming any men who might still survive, we have a story untold for decades. And with An Enormous Crime we have for the first time a comprehensive history of America's leaders in their worst hour; of life-and-death decision making based on politics, not intelligence; and of men lost to their families and the country they serve, betrayed by their own leaders.

Author Biography
Former U.S. Rep. BILL HENDON (R-NC) served two terms on the U.S. House POW/MIA Task Force (1981-1982 and 1985-1986); as consultant on POW/MIA Affairs with an office in the Pentagon (1983); and as a full-time intelligence investigator assigned to the Senate Select Committee on POW/MIA Affairs
(1991-1992). He has traveled to South and Southeast Asia thirty-three times on behalf of America's POWs and MIAs. Hendon is considered the nation's foremost authority on intelligence relating to American POWs held after Operation Homecoming and an expert on the Vietnamese and Laotian prison systems. He lives in Washington, D.C.
ELIZABETH STEWART's father, Col. Peter J. Stewart (USAF), is missing in action in North Vietnam. His name appears on Panel 6E, Line 12, of the Vietnam Veterans Memorial in Washington, D.C. Elizabeth Stewart has spent more than two decades researching intelligence relating to American POWs and MIAs. Her efforts have taken her from Capitol Hill to Cambodia, from the South China Sea to the presidential palace in Hanoi, and to the most remote regions of northern Vietnam. An attorney, she lives in central Florida.


Evan Knoll owns the dragster and Mrs. Melanie Troxel is the driver.
EVAN KNOLL TO FIELD VETERAN'S TRIBUTE DRAGSTER

Troxel To Drive Vietnam Veterans/POW-MIA Top Fueler

DECATUR, MI. - Drag racing philanthropist Evan Knoll will deliver a long

overdue salute to America's military veterans during the 2007 NHRA

POWERade Series season using an 8,000-horsepower Top Fuel dragster as

his billboard. Knoll will honor all Vietnam Veterans with the entry

driven by popular Melanie Troxel, which will compete in all 23 NHRA

POWERade Series races this season.

Knoll has dedicated this car to the memory of the 58,195 soldiers,

sailors, airmen and Marines who gave their lives in the line of duty in

the Southeast Asia theatre along with the 304,704 who were wounded in

action. All told, almost 1.6 million members of the United States

military saw combat action during the conflict. The highest troop

concentrations reached 543,482 during April of 1968.

"And they got anything but a hero's welcome when they returned home,"

Knoll said. "In fact, it sickens me to think of the ways these brave

soldiers were treated when they arrived back in the United States. They

did what their country asked of them and regardless of what anyone's

political beliefs are, it's high time these men and women got the due

respect they deserve. That is what this car is. It's a high-horsepower

'welcome wagon.'

"Many of these soldiers were only kids who'd traveled tens of thousands

of miles from the only homes they knew into hostile actions that were

no-win situations. From what I understand, there are still over 1,750

members of the military still missing and unaccounted for."

Knoll hopes to bring awareness to the Vietnam Veteran's Memorial in

Washington, D.C., and to the half-scale version of the black marble wall

that was created in 1996 and designed to travel the U.S. His objective

is to grow support for the preservation of this crucial monument through

the Vietnam Veterans Memorial Fund.

The Vietnam Veterans Wall was dedicated in 1982 and was conceived with

the purpose of bringing long overdue honor and recognition to the men

and women who served and sacrificed their lives in Vietnam. Many of

those who survived were met with ridicule and contempt when they

returned home. The Wall was created to right those wrongs and for the

most part, has served as a positive healing experience. The memorial

sends a message to those who served in the war as well as those impacted

by it and also serves as a symbol of reconciliation and stands as a

valuable history lesson. More than 100,000 items associated with those

who served in Vietnam have been left at the wall by visitors since its

dedication in 1982, all of which have been collected and preserved by

the National Park Service.

Troxel is excited about the opportunity to honor those brave soldiers

who served.

"I wasn't old enough to understand what was going on then, in Vietnam,

but I feel privileged to be able to honor our soldiers now," Troxel

said. "So many gave of themselves, gave their lives for our country and

they deserve a hero's welcome and all our thanks."

The car will draw attention to other worthwhile entities such as the

POW/MIA Families (

www.pow-miafamilies.org

<

http://www.pow-miafamilies.org/

> ) and Vietnam Veterans of America

(

www.vva.org

<

http://www.vva.org/

> ).

Troxel brings high caliber driving credentials to the table. She

finished Number 4 in the final NHRA POWERade Series standings for 2006,

making a total of seven final round appearances while winning twice.

Off the track she was named Sportswoman of the Year by the Women's

Sports Foundation and was also nominated for two ESPY Awards.

The inspirational dragster will also feature sponsorship from Torco Race

Fuels, Inc., Knoll Gas Motorsports and Lucas Oil.

For additional information, Contact: Bobby Bennett,

HarleynSC@aol.com

<

mailto:HarleynSC@aol.com

>

Former POWs Carry on American Resolve
Air Force Print News | Ssgt. Shad Eidson | September 18, 2006San Antonio, TX. Americans honored the nation's patriots Sept. 15 during National POW/MIA Recognition Day.

They took part in ceremonies, parades and observances held across the country on military installations, ships at sea, veterans' facilities and the Pentagon.

This day commemorated America's past patriots still missing in action and those who safely returned home from the hands of the enemy. But it also was a day for today's Airmen, Sailors, Soldiers and Marines who continue serving.

Former POW, retired Maj. William;Roberts Jr., is proud of his son, Col. William;Roberts III, for accepting the risk and serving as a B-1 Lancer pilot. When Major Roberts was a staff sergeant aerial gunner with the Army Air Corps assigned to the 463rd Bomb Group, his B-17G Flying Fortress was shot down July 7, 1944, near Velehrad, Czech Republic.

He spent 11 months as a POW in various camps in Poland. The camp commander then marched them out of Poland for four months to stay ahead of advancing Russian troops. Major Roberts' mobile camp was liberated by a British tank force in May 1945 while staying on an abandoned farm.

Major Roberts recalled many details of his conduct as a POW.

"You call up an inner self to do what is needed and to keep going," he said.

Major Roberts continues to honor POWs and MIAs by being a public speaker, a national director for the American Ex-Prisoners of War and in several veterans' organizations. He honored them Sept. 15 by joining his son at the Lackland Air Force Base, Texas, basic trainee graduation parade for the Air Force's newest Airmen.

While Major Roberts was fortunate to return home, there are more than 88,000 Americans from World War II to today's conflicts still unaccounted for and listed as missing in action.

Being a POW or MIA in service to country is not solely reserved for active-duty members.

Roger;White Jr. of Amarillo, Texas, joined the Texas Army National Guard and served in an activated unit, the 2nd Battalion, 131st Field Artillery. While a sergeant, his unit left Pearl Harbor Dec. 3, 1941, by ship to support operations in the Netherland East Indies before he and 901 Americans were captured by Japanese forces on the island of Java March 8, 1942.

While many would spend the next three and a half years in work camps throughout Burma, Thailand and Japan, Mr. White ended up in Camp Fukuoka No. 2 in Japan. He survived "inhuman conditions" until he saw an American plane drop food and supplies just before the camp was liberated in August 1945.

"Faith" and keeping his spirits up with the smallest things he could find allowed him to endure beatings and times when he thought "this is it."

"The experience helped me a great deal in many ways. I became more understanding toward people," he said. "All hardships you can overcome. The difficult we do immediately and the impossible -- takes a little longer."

Mr. White joined his daughter to observe POW/MIA Recognition Day by visiting the grave of his wife of 54 years and paying his respects at the Fort Sam Houston cemetery. Still, as he does every day, his thoughts turned to his grandson, a captain in the Army commanding a field artillery unit in Afghanistan.

His advice to those serving today is to serve proud and if captured, "Keep the faith, to never give up. Every one of these guys (POWs) will tell you -- you can't give up."

POWs Visit Depot for Annual Reunion

Marine Corps News | Lcpl. James Green | September 18, 2006

MCRD San Diego, CA. - Seven of the original 203 U.S. Marines stationed in North China who were captured by the Japanese the day Pearl Harbor was bombed graced the depot with their presence as part of their annual reunion on Sept. 8.

On Dec. 7, 1941, just two days before the Marines were scheduled to leave China, they awoke to see Japanese surrounding them with weapons in hand. After being forced to give up their rifles, the Marines officially became prisoners of war.

From that day in 1941 through Sept. 15, 1945, the North China Marines were subject to slave labor and humiliation.

We were forced to work in coal mines and Japanese-owned factories doing iron work, cleaning bullet shells and even building a replica of Mount Fuji, said Charles Darr, retired chief warrant officer.

After spending more than three years and seven months as a POW in four different camps, the experience still affects me to this day,continued Darr.

For the first two weeks of World War II, the North China Marines remained at their barracks before being transferred to Japanese-run POW camps in China by freight train. After less than four weeks in a camp in Beijing, some of them were separated and sent to other camps throughout China and some were even to sent to camps in mainland Japan.

During the four-year course of World War II, it was not unusual for a North China Marine to be transferred to three or four (of the nine) different camps before being released in 1945, said John Powers, historian and author of northchinamarines.com.

While their time spent in the camps was nightmarish due to malnutrition and harsh living environments, the training the Marines had prior to this experience helped them to adjust to the Japaneses harsh treatment limiting the POW death toll to nine during the course of the war.

The hardest part of being a POW was the hunger and humiliation, said Darr. Some meals would consist of as little as two spoonfuls of rice.

The North China Marines were abused and treated as slaves over their time spent in captivity. The abuse even went as far as death for Pfc. Max Neuse. In October 1944, Neuse was severely beaten with a steel bar by a civilian foreman, Yamasta, for not issuing a salute as he walked by.

Yamasta screamed the Japanese word for salute and Neuse replied that he did not understand. He was then beaten to the point of unconsciousness. Neuse died a month later from internal injuries as a direct result of that beating.

On Sept. 15, 1945, the last of the North China Marine POWs were all released after the Japanese emperor, Hirohito, made his speech of unconditional surrender following the atomic bombs dropped by the United States on Hiroshima and Nagasaki.

The North China Marines were left at the abandoned camps for about three weeks after the surrender and subsisted on food that was air-dropped by U.S. aircraft before they returned home to the United States.

Today, only 23 of the original 203 Marines captured by the Japanese on that fateful day of Dec. 7, 1941 live to tell the tale of what life was like in Japanese POW camps during World War II.

Since 1963, survivors who are in good enough health to do so reunite with each other annually to bond and bear in mind the years of agony they endured. They come together for three days to spend time with Marines who felt the same pain and lived the same nightmare.

Now, more than 60 years after they graduated boot camp, the North China Marines came back to visit the depot they called home for three months while attending recruit training. The tradition of coming together each year will continue for the few North China Marines who are still able to attend to this day, as it has for the last 43 years.

As the Marines left, they took with them the memories they have from the past and present. Until next year, and the next reunion, the Marines of North China spend their days knowing they survived some of the toughest years of their lives with their brothers by their sides.





Navy Base Remembers Vietnam Aviator at POW/MIA Ceremony
Story Number: NNS060928-06
Release Date: 9/28/2006 3:46:00 PM

From Naval Support Activity Mechicsburg Public Affairs

MECHANICSBURG, Penn. (NNS) -- Hundreds of military, base employees, and veterans gathered to pay tribute to the memory of Air Force Maj. John Francis Conlon III during a Prisoner of War/Missing in Action (POW/MIA) ceremony Sept. 21 at Naval Support Activity (NSA) Mechanicsburg.

Conlon's remains were found in February, nearly four decades after the Cessna L-19A (O1E) "Bird Dog" reconnaissance plane he was flying crashed in a South Vietnamese jungle.

The base has been holding this event since 1986. Historically, the annual event is a way of reminding the community of America's pledge to remember the sacrifices of our American prisoners of war and missing servicemen.

"While it is impossible to place a price tag on the sacrifices they knew and fully repay them for their service to our great nation, we can offer our deepest appreciation for their commitment, loyalty, and extraordinary patriotism," said James McDermott, NSA Mechanicsburg employee and master of ceremonies.

Conlon, of Wilkes-Barre, Pa., joined the Air Force at the age of 25, after completing college. He was a distinguished graduate of officer training school at Lackland Air Force Base, then proceeded to Williams Air Force Base where he earned his silver pilot's wings.

"He had always been infatuated by planes his entire life and was determined to be a military aviator, even though he knew he would likely be sent to Vietnam," said Conlon's sister, Claire Evans, who was the guest of honor at the ceremony.

Conlon was four months into his tour of duty in Vietnam when, on March 4, 1966, he boarded the Bird Dog piloted by Air Force Maj. Stuart M. Andrews. Two hours later, the plane was declared missing, but nothing turned up after an extensive air and ground search over the next six days.

A search of the area turned up Andrew's dog tag and, with the help of elderly Vietnamese, a team began excavating the site Feb. 16, 2006, on what would have been Conlon's 65th birthday. The team recovered four teeth and sent them to a lab at Hickam Air Force Base, Hawaii, which identified John's remains 40 years, two months and 22 days after he disappeared. A belt buckle, eye glass frames, and the emblems from Conlon's revolver were also recovered.

Vietnam veterans at the event said that it was a success.

"Out of all the POW/MIA programs that I have been involved with over the past 20 years, this one brought me the most pride," said Vietnam veteran and base employee Robin Wilt. "When we send our young men and women into harm's way, and they are killed, become a Prisoner of War or Missing in Action, it's comforting to know that we as Americans will do whatever it takes to bring them home."

Conlon's remains will travel to Arlington National Cemetery for burial with full military honors Oct. 3.

For more news from around the fleet, visit www.navy.mil.

Fun Graphix is a non gain, non profit group for sharing purposes only.

DO NOT contact the Owners or Members over copyright issues.
All shares are done under the FAIR USE Act with out any gain or profit
& therefore is not a crime .

No Members claim to have made any of the graphics that they send to this lis/websitet.
The graphics come from a wide variety of web sources & are therefore deemed to be public domain. As far as they are aware they are licensed for personal use only, & are by their respective artist. Any infringement of said copyright is non intentional.
The tubes/mists/graphix are for Non-Profit use ONLY any other use is prohibited.
All respected rights go back to the original creator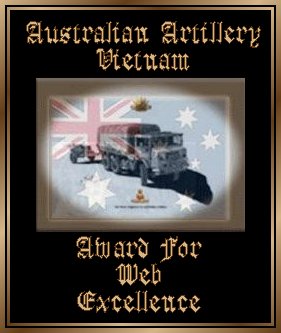 The webmistress supports Feel Free Graphix. You are more than welcome to right click on any graphix and "save as" name you decide and save to your computer.


Please spread the word of our Prisoners of War and our Missing in Action. There are STILL Americans who don't know anything about them! There are Americans who don't know the true meaning of POW/MIA! TEACH THEM. NEVER FORGOTTEN!!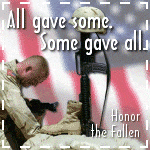 Top List

Please CLICK and offer us up a VOTE? THANK YOU!!
SiteRing by Bravenet.com
Powered by WebRing.

Agent Orange Veterans
Powered By Ringsurf
Please enjoy a visit to my other websites, jammed full of graphix all free for the taking!
POW/MIA Awareness
Powered By Ringsurf