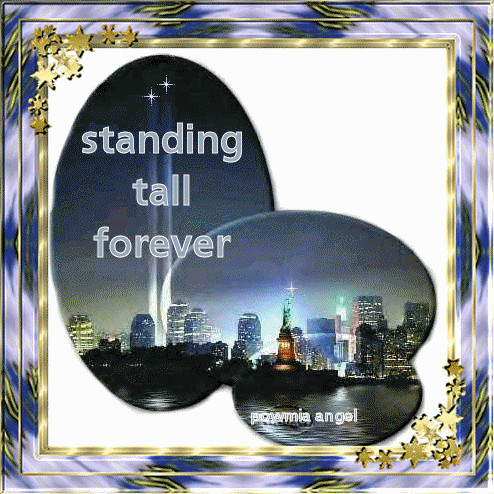 Candles for Heroes

Please join us in honoring those HEROES who are serving in the
various branches of our military here and abroad as we all remember
those who died on American soil on September 11th and our fallen military!

On September 11th, light a candle on your front steps, porch,
driveway or window. Let the nation light the night for all our
heroes!

PACIFIC 6:00 pm
MOUNTAIN 7:00 pm
CENTRAL 8:00 pm
EASTERN 9:00 pm

I am part of an online group of military moms and the idea of
lighting a candle for our kids each night has become a project to
spread it nation wide on the evening of Sept 11th. A couple of moms
have already been interviewed by TV stations and a few more have
gotten emails from newspapers picking up on it.

I wanted to get this message to all of you in the PGR, because I know of your committment to honoring all our military! Let the light of our country shine for the heroes that protect us all!

Spread the word your family, friends, neighbors... Let us light the
night for our heroes serving us all! Send an email to everyone you
know!

We ARE the light of freedom!

Thank you!
Cindy McLean
Minneapolis MN
Proud Army Mom of Chris, 10th Mountain, Afghanistan


I'd be very appreciative if each and every one contribute in some small and minute way of remembrance on Monday for all those lives
lost in the horrible and tragic events of 9-11-2001. How clearly I seem to remember each second of that day; even after having a stroke
and forgetting so much other stuff, there are certain events you just don't forget no matter what. Mainly the ones you really wish you could. It'll be 5 yrs....In so many ways it seems like only yesterday, and in other ways, it seems eons ago.

When it happened, my son was stationed in Okinawa and the 'boys' lol, were doing their damnedest to try to get phone calls to go
through to the homeland. It didn't matter that we didn't live in or about the areas hit. For them, all that matter was AMERICA WAS
ATTACKED AND THAT'S HOME! THAT'S FAMILY!

Today my marine is in Iraq and it's 5 yrs. later. We are still in active battle fields. Death is ongoing...and I often wonder, when,
if ever, will it end now that it has begun.

And I try to explain it to my grandchildren...and pray they never have to understand it, never have to see it, and GOD HELP ME NEVER
HAVE TO BE A PART OF IT.

Please, Light a candle, say a silent prayer, or one out loud, share a thought about that day that you remember, or something you
experienced throughout the horror, remember someone who was lost, fly a flag.......or just REMEMBER AND BE HUMBLED AND THANKFUL YOU
ARE STILL ALIVE AND FREE.

Thank you.

Diane M. Weller

In memory of all those who perished Sept. 11, 2001; the passengers and the pilots on the United Air and AA flights, the workers in the World Trade Center and the Pentagon, and all the innocent bystanders. Our prayers go out to the friends and families of the deceased.



IF I KNEW

If I knew it would be the last time
That I'd see you fall asleep,
I would tuck you in more tightly
and pray the Lord, your soul to keep.

If I knew it would be the last time
that I see you walk out the door,
I would give you a hug and kiss
and call you back for one more

If I knew it would be the last time
I'd hear your voice lifted up in praise,
I would video tape each action and word,
so I could play them back day after day.

If I knew it would be the last time,
I could spare an extra minute
to stop and say "I love you,"
instead of assuming you would KNOW I do.

If I knew it would be the last time
I would be there to share your day,
Well I'm sure you'll have so many more,
so I can let just this one slip away.

For surely there's always tomorrow
to make up for an oversight,
and we always get a second chance
to make everything just right.

There will always be another day
to say "I love you,"
And certainly there's another chance
to say our "Anything I can do?"

But just in case I might be wrong,
and today is all I get,
I'd like to say how much I love you
and I hope we never forget.

Tomorrow is not promised to anyone,
young or old alike,
And today may be the last chance
you get to hold your loved one tight.

So if you're waiting for tomorrow,
why not do it today?
For if tomorrow never comes,
you'll surely regret the day,

That you didn't take that extra time
for a smile, a hug, or a kiss
and you were too busy to grant someone,
what turned out to be their one last wish.

So hold your loved ones close today,
and whisper in their ear,
Tell them how much you love them
and that you'll always hold them dear

Take time to say "I'm sorry,"
"Please forgive me," "Thank you," or "It's okay."
And if tomorrow never comes,
you'll have no regrets about today.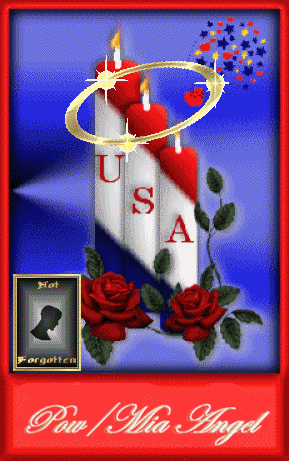 Fun Graphix is a non gain, non profit group for sharing purposes only.

DO NOT contact the Owners or Members over copyright issues.
All shares are done under the FAIR USE Act with out any gain or profit
& therefore is not a crime .

No Members claim to have made any of the graphics that they send to this lis/websitet.
The graphics come from a wide variety of web sources & are therefore deemed to be public domain. As far as they are aware they are licensed for personal use only, & are by their respective artist. Any infringement of said copyright is non intentional.
The tubes/mists/graphix are for Non-Profit use ONLY any other use is prohibited.
All respected rights go back to the original creator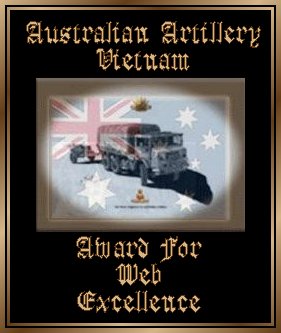 The webmistress supports Feel Free Graphix. You are more than welcome to right click on any graphix and "save as" name you decide and save to your computer.


Please spread the word of our Prisoners of War and our Missing in Action. There are STILL Americans who don't know anything about them! There are Americans who don't know the true meaning of POW/MIA! TEACH THEM. NEVER FORGOTTEN!!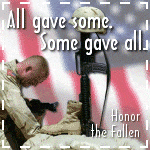 Top List

Please CLICK and offer us up a VOTE? THANK YOU!!
SiteRing by Bravenet.com
Powered by WebRing.

Agent Orange Veterans
Powered By Ringsurf
Please enjoy a visit to my other websites, jammed full of graphix all free for the taking!
POW/MIA Awareness
Powered By Ringsurf